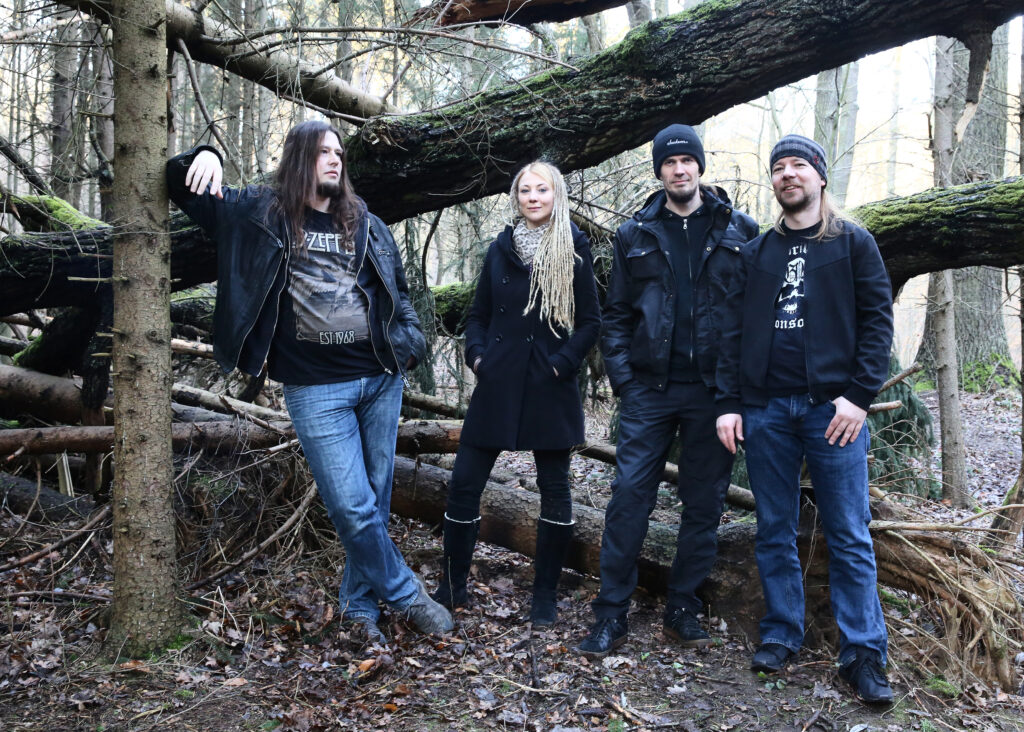 MasterSchulz, Denial, little green marsmachine und Sonnenschein Thea alias DOUBLEWIDE sind seit mehr als einer Dekade ein fester Bestandteil der Dresdner Musikszene –
auf der Bühne, am Tresen, als unermüdliche Unterstützer von allem, was ordentlich dröhnt und scheppert. Mit "Summon The Unearthly" legt das Quartett nun seinen neuen Longplayer vor.
Eingängige, treibende Grooves treffen auf fetten Wüstenrock und kraftvolle Growls. Ganz so, als ob Chris Barnes es sich im Corrosion of Conformity-Proberaum gemütlich gemacht hat und mit seinen neuen musikalischen Verbündeten alte Kyuss- und Motörhead-Platten durchstöbert. Das ist allerdings nur eine Seite von DOUBLEWIDE. Schleppender, monolithischer Doom, der sich brachial durch die Gehörgänge walzt, aber auch dunkle, stille Momente mit hypnotischem, cleanem Gesang komplettieren das facettenreiche Klangspektrum.